Dennis Prout, CFP®, CPWA®, Master Elite Advisor℠
Dennis Prout, Investment Advisor Representative, has been in the retirement planning industry for more than 25 years. Fueled by his aspiration to empower clients by education, Dennis founded Prout Financial Design in 1990. This foundational belief system has had a ripple effect on every facet of his business practice and life. Dennis forges a direct relationship with each client, offering prudent financial guidance, perspective and advice. He also recommends financial products and services that are suitable to help achieve his clients' financial goals. Dennis takes great pride in his staff and the extensive experience they offer him and his clients as they work in tandem on a daily basis.
Dennis started teaching classes through Northwestern Michigan College's Extended Education program more than 15 years ago, and he continues to teach courses both at NMC and in the community. Dennis also creates an annual seminar suited to the current financial climate.
You can hear Dennis every week on "News Talk 580 AM" with Ron Jolly, where Dennis discusses current financial news and information. This year, Dennis celebrated 15 years on the air!
Dennis graduated from Central Michigan University with a bachelor's degree in Business. He moved to Traverse City shortly after where he raised his family. Dennis and his wife, Jill, are actively involved at Sojourn church. When he isn't working or serving, you'll find Dennis singing, hiking, reading and spending time with family.
Memberships and Affiliations
Capital Asset Advisory Board
Economic Club of Traverse City
Chamber of Commerce Member
Better Business Bureau Accredited Member
Member of RIIA (Retirement Income Industry Association)
President of the Grand Traverse Pavilions Foundation Board
CFP® – Certified Financial Planner™
The CFP® certification has become the recognized standard of excellence for personal financial planning. Consumers increasingly seek out professional financial planners who have invested the time and dedication to achieve the CFP® certification. Attaining CFP® certification is a highly respected professional achievement for those who work within the financial services industry and an achievement with meaningful benefits for a CFP® certificant's practice and clients.
Ed Slott's Elite IRA Advisor Group℠ is an exclusive organization of financial advisors who are dedicated to being leaders in the IRA industry. Because being the best in the business requires ongoing education, time and effort, Ed Slott has created Ed Slott's Elite IRA Advisor Group℠ as a single resource for serious professionals. Ed Slott's Elite IRA Advisors are equipped with up-to-date tools and resources to help their clients navigate through the ever-changing world of IRA's.
CPWA® – Dennis' Certified Private Wealth Advisor® certification is an advanced professional certification for advisors who provide the breadth of specialized skills required to meet the needs of high-net-worth clients. To earn certification, CPWA professionals must meet a five-year experience requirement, successfully complete coursework in advanced wealth management strategies, and pass a comprehensive examination covering 11 core topics, including applied behavioral finance, charitable giving, estate planning, and wealth transfer. To maintain certification, CPWA professionals must meet ongoing continuing education requirements and adhere to the Institute's Code of Professional Responsibility. Investment & Wealth Institute (Institute) awards CPWA certification. Visit www.investmentsandwealth.org for more information.
---
Heidi CARTWRIGHT, RICP®, Master Elite Advisor℠, FINANCIAL ADVISOR and MANAGING DIRECTOR
Since 2009, Heidi has been a steadfast presence in our office, serving as the point person for client information and reporting. As a Senior Consultant for Deloitte & Touche and a Financial Analyst for a bank holding company in Chicago, she brings an extensive background in finance. Heidi has been working with Dennis continually for the past ten years to understand clients' priorities and financial needs based on their retirement lifestyle decisions.
As Managing Director at Prout Financial Design, Heidi is responsible for implementing firm policies that she has been integrally involved in creating. With her instinctive strategic sensibility, Heidi is able to take the larger growth vision and translate it into the daily operational performance of each staff member.
A Registered Representative, Heidi holds her Series 6*, Series 63*, Series 7*, Series 65, and insurance licenses, allowing her to meet with current clients and future investors looking for a financial advisor. She is also a Master Elite Advisor with Ed Slott and Company, LLC. Being a Master Elite Advisor gives her access to the most up-to-date IRA information. This allows her to work directly with clients who are looking to make an educated decision about their finances. This includes decisions about stocks, bonds, mutual funds and annuities. As a client of Prout Financial, Heidi can assist you to make educated decisions about your retirement accounts.
Heidi graduated with a degree in Finance from the College of Commerce and Business Administration at the University of Illinois. She has strong family ties to the area, visiting her family's summer home every year since childhood. Heidi moved to Traverse City in 2004 to be near family and raise her three daughters. Heidi's great-grandfather was Parm Gilbert, who was city attorney for Traverse City and later went on to be Circuit Court Judge. Her family legacy includes Gilbert Park at Long Lake, Gilbert Lodge at Twin Lakes Park and Gilbert Pines Boy Scout Camp.
As a mother of three daughters she is most proud of who they are becoming as young women. She enjoys spending time with them (yes, even taking them to Taylor Swift concerts), time on the lake and exploring the beauty of northern Michigan.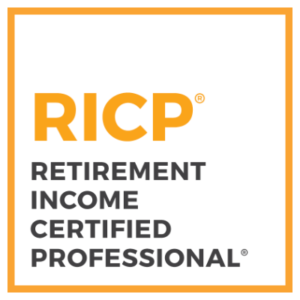 Advisory services offered through Capital Asset Advisory Services, LLC, an independently owned Registered Investment Advisor. Securities offered through Geneos Wealth Management, Inc. Member FINRA SIPC.
*Series 6 – Investment Company and Variable Contract Products Representative
*Series 63 – Uniform Securities Agent State Law
*Series 7 -General Securities Representative