Lunch & Learns: 12-1pm The Third Wednesday of Every Month
These classes teach you to assess your financial situation and develop a personalized plan to help, achieve, and maintain your retirement goals.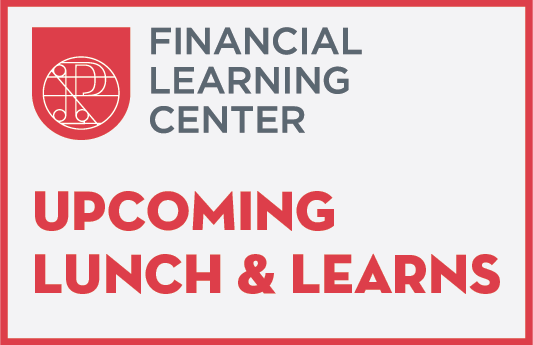 ---
THE THIRD WEDNESDAY, EVERY MONTH  |  12 – 1 PM
---
SOCIAL SECURITY | JUNE 21
Learn about Social Security retirement and disability benefits, for you and your dependents.
ABCs OF RMDs AND QCDs | JULY 19
Required Minimum Distributions (RMD) from you tax-deferred retirement accounts may go towards a Qualified Charitable Distribution (QCD).  And why might you want to do that?
AVOIDING 60-DAY ROLLOVER MISTAKES | AUGUST 16
The IRS may waive the 60-day rollover requirement in certain situations.  But how do you avoid this potential problem?
MEDICARE 101 | SEPTEMBER 20
Join Dawn McConnell and Laverna Witkop from Ford Insurance as we discuss Medicare. We will simplify the topic and help you navigate through your questions.