These classes teach you to assess your financial situation and develop a personalized plan to help, achieve, and maintain your retirement goals.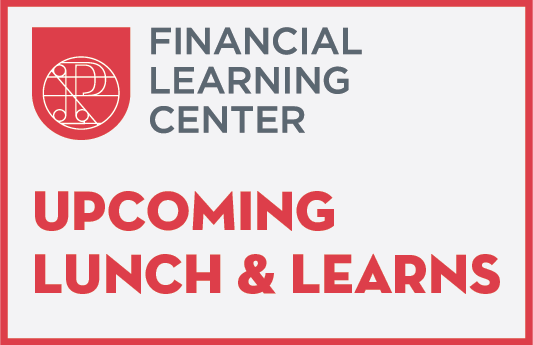 ---
THE THIRD WEDNESDAY, EVERY MONTH  |  12 – 1 PM
---
MEDICARE 101 | SEPTEMBER 20
Join Dawn McConnell and Laverna Witkop from Ford Insurance as we discuss Medicare. We will simplify the topic and help you navigate through your questions. This may possibly be more than you thought you needed to know about Medicare.
ROTH IRAs | OCTOBER 18
Learn about the benefits of this special type of tax-advantaged retirement account. We will discuss contributions, qualified tax-free withdraws. Let Heidi Cartwright teach you how the Roth IRA works for you and your beneficiaries.
KNOW YOUR TAX BRACKET WITH JOHN SLUIS, CPA | NOVEMBER 15
Taxes and retirement are tricky partners, it's important to know how to navigate this delicate dance. Learn about the ever-changing tax laws and regulations. How do regulations affect you and your tax bracket?