One of the most unique experiences you will have at Prout Financial Design is the interaction with our staff. You will meet with Dennis, yet have access to the entire staff for support and added guidance. Their diverse experiences and desire to share knowledge will give you the confidence you need to move forward.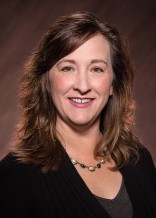 Shelly Osborne
Fee-Based Account Assistant
Shelly assists Jeannie Thaxton, our Director of Fee-Based Accounts, with fee-based account options available to our clients through TD Ameritrade. She is responsible for creating and maintaining accounts and prepares the necessary paperwork required to complete transactions. Shelly also assists clients with TD Ameritrade account deposits, withdrawals, account information, beneficiary changes and online account access.